Brian Kalczynski started coaching in the spring of 1999 as an assistant coach to Bob
Riker at Brother Rice High School. That summer, he became an assistant coach for
the Brewster White Caps of the Cape Cod League. Over the next four seasons, he
coached at the University of Illinois, University of Michigan, and Central Michigan
University. In 2004, he rejoined Bob Riker and the Brother Rice Coaching Staff. In that
time Brother Rice won 1 State Title, 8 Catholic League Championships, and went to 3
final Four Games.
In 2013 and 2014, his Midwest Elite Teams won the Perfect Game BCS National
Championship. The 2014 18u Midwest Elite finished the year ranked #5 nationally by
Perfect Game. In 2015, Coach Kal led the 14u Warriors Baseball Club of Michigan to
championships in both the Perfect Game BCS Championship and the Perfect Game
World Series. The 2015 14u Warriors finished the year ranked #1 in the country by
Perfect Game. In 2017, Coach Kal led the 16u D Las Vegas Baseball to a third place
finish at the 16u Perfect Game World Series, earning the team a #11 national ranking
by the end of summer and an end of year #22 national ranking.
In the Fall of 2016, Brian Kalczynski formed BKC Baseball to train professional,
college and amateur athletes in the Metro Detroit-area.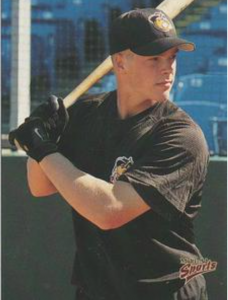 Joe "Kal" played football, basketball and baseball at Brother Rice HS.
Joe Kal helped lead the Brother Rice Baseball Team to the 1994 Baseball State
Championship.
In 1996, he was drafted by the Detroit Tigers, but decided to attend Michigan State
on a baseball scholarship.
He was drafted after his junior season by the Arizona Diamondbacks and signed to
play professional baseball
Joe Kal has coached Warrior Baseball and Brother Rice Baseball over the past 15+
years.
"Coaching the Game so that the kids master the critical details that they need to
learn at a young age, is what I'm most passionate about. I'm more interested to see
how good the player is when he's 18, after receiving quality instruction, rather than
comparing him to others his age when he still has so much to
learn and practice."
Pat is one of the most accomplished baseball players from the State of
Michigan:
Michigan 2009 "Gatorade High School Player of the Year"
4-Year starter at the University of Michigan
2-time captain at U of M
Lousiville Slugger freshman All-American
9th round pick by the New York Mets
6 seasons of professional baseball
Bob was a 3-sport athlete at Brother Rice High School. He went on to play
baseball at Central Michigan University and was later drafted by the
Detroit Tigers. After his professional career, he returned to Brother Rice as
the Assistant Varsity Baseball Coach under Ron Kalczynski. Upon Coach
Kal's retirement, Coach Riker was named Head Coach at Brother Rice in
1998.
Brother Rice baseball has enjoyed extraordinary success under Coach
Riker. They've won 9 Catholic League Championships, 12 District
Championships, 7 Regionals, and have appeared in 5 State Championship
games and won 1 State Championship.
In the last 15 years, Coach Riker has helped more than 45 high school
players take their game to the next level; 6 of those players have gone on
to play professional baseball. Coach Riker was inducted into the MHSBCA
Hall of Fame in 2016.
4-year starter at Brother Rice High School.

Earned a baseball scholarship to attend Siena Heights University.

4-year starter at short stop.

2019 Freddy played in the USPBL and was selected into the All-Star Game
and was also nominated for a Gold Glove Award.

Coach Freddy has been working at BKC since 2018
Mike Steele is one of the most respected baseball coaches in the country. He is known for being on the cutting edge of combining throwing mechanics, with bio mechanics, and analytics. He has an incredible ability to communicate and develop young players and help them get to the next level. He has coached 6 seasons at the D1 level: Michigan State, Wichita State and Long Beach State. While at these colleges he was able to help 35 pitchers get drafted and move to professional baseball. Mike also spent 11 years in professional baseball, where he was able to help and develop 150+ pitchers get to the Major League.
Currently the Head Coach at Detroit Catholic Central

Played professionally with the Dodgers Organization

All Big Ten at University of Illinois

3-sport athlete at Catholic Central
Captain at Wayne State University

All GLIAC Performer

Detroit Tigers Bullpen Catcher for 4 seasons
MHSAA All-Dream Team Performer

Michigan East West All Star Participant

Starter at Michigan State University
Played at Lansing Community College

Batted .376 with 8 Home Runs

BKC instructor since 2022